The $25 The $25 The $25 Mongolian Cashmere Ribbed Beanie
Details
Description
For this beanie, we chose one of the most buttery-soft fabrics we've ever felt. Our quest to find such a luxurious fabric led us to the hills of Inner Mongolia, which is known to produce the best cashmere in the world. The unisex size makes this the perfect shape for both girls and guys.
Group Buying allows you to unlock even lower prices on items from Last Brand
How?
Buy at the discounted price, and get another friend to buy from us to get your order fulfilled
For hand washing (preferred option) please use cold water (30°C) and neutral soap or baby shampoo. Rinse out without rubbing and lay it on a flat surface to dry at room temperature, avoiding sunlight. Iron at low temperature, using pressing cloth. Do not bleach. If you prefer dry cleaning, please ask for delicate detergent.
Earn $10 off by referring friends
P.S. Your friends can get $10 off on their first order too.
It's our way of saying thanks for helping spread the word!
Customer Reviews
Write a Review
Ask a Question
02/06/2020
RYAN W.
United States
I recommend this product
Perfect shape and super soft
Full disclosure, I am a Last Brand employee. With that said, I am a total beanie snob, but could never justify paying $50, $75, even $100+ for a high quality beanie! Call me biased, but this beanie is pretty perfect. The cashmere is so soft that it feels like a litter of baby kittens is comfortably nestled on your head. It has a perfect shape, fit, and crown height, and it fits both my medium-ish sized head, as well as my girlfriends self-proclaimed small-ish sized head just as well (for the record, I think its a perfectly normal sized head that I love very much). Anyways, its an amazing beanie and I cant wait for you all to enjoy it just as much as I do. -Ryan
01/15/2020
Vannie S.
United States
I recommend this product
Skeptical at first, but totally exceeds expectations
I was very skeptical given the low price point & lack of recognition of the brand prior, but I decided to take a risk & place an order anyways. Last Brand's cashmere items have really exceeded my expectations. Recommend 100%. Enjoying my ribbed beanie so much, ready to order more items as this one has passed the test!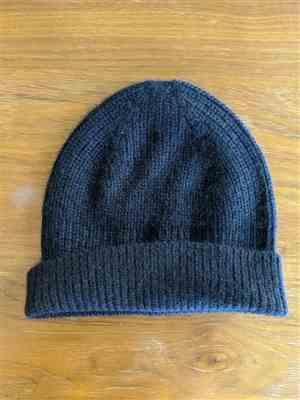 01/12/2020
Kala C.
United States
I recommend this product
Love It!
Great quality, great value!
01/07/2020
Susan F.
United States
I recommend this product
Mongolian cashmere rubbed beanie
Love it, fits perfectly.
01/07/2020
Renata N.
United States
I recommend this product
Soft, well-fitting, versatile!
The quality of the cashmere on this beanie is top-notch! It's soft but substantial for cold weather. A steal at this price!
01/04/2020
Crystal K.
United States
I recommend this product
Great yarn weight!
Got a few for Christmas presents and they are great quality! I wish they made more larger sizes.